No two people are alike, and that's why we take the time to personalize a fitness or rehab program that is right for you. Whether your goals include toning,strengthening, weight loss, rehabilitation, or relaxation, we offer a range of specialized services that unite to make you feel your very best. Some of our services may be covered by your insurance plan and we are happy to provide receipts to those who qualify.
PERSONALTRAINING

PHYSIOTHERAPY

SMALL GROUPTRAINING

MASSAGETHERAPY

MOBILITY

PERSONAL TRAINING
One-on-one training is a highly effective way to achieve results. While we focus on interval training, the intensity of your workout will be tailored to keep you feeling motivated and challenged. Goals, injuries and fitness levels are all taken into account when we customize your program.
PRICES
All packages are for 8 weeks
1x/week (8 sessions)
$100/session
2x/week (16 sessions)
$95/session
3x/week (24 sessions)
$90/session
4x/week (32 sessions)
$85/session
PHYSIOTHERAPY
Our unique approach to physiotherapy is focused on exercise rehabilitation and is highly effective in helping you to restore your health and fitness while taking into account your injury. We combine in-depth knowledge of how the body works with specialized hands-on clinical skills to assess, diagnose and provide you with exercise treatment programs that help decrease pain, improve function and restore your overall well-being. Most insurance plans will cover physiotherapy services, so please check with your provider.
PRICES
Assessment
$130
45 Minute Treatment
$90
30 Minute Treatment
$80
SMALL GROUP TRAINING
If you want to spike your motivation, these training sessions are for you. This equipment-based program provides the intensity of one-on-one personal training with support from peers with similar fitness goals. Groups are limited to 4 people and are gender-exclusive (women or men-only). We offer two levels of classes to suit everyone's needs and fitness levels.
PRICES
Please contact us for more information regarding rates, schedule & registration.
MASSAGE THERAPY
A therapeutic or deep tissue massage is the perfect complement to an ongoing fitness program. If you are working through an injury, experiencing muscle tension (or just need an hour to relax), our massage therapy service will help you maintain the proper balance and function of your soft tissue. All of our therapist are registered. Many insurance plans will cover this service. Please check with your provider.
PRICES
*All massage therapy rates are subject to HST
45 minute treatment
$75
60 minute treatment
$87
90 minute treatment
$125
MOBILITY
Muscle and fascia tightness is a common source of pain and injury, often leading to weakness, compensations, and poor posture. To combat these issues, our mobility sessions will teach you how to stretch your body, strengthen your core, and release tight muscles using various tools such as acupressure balls and foam rollers. The endless benefits of these therapeutic mobility sessions include improved posture, flexibility, core and back strength, daily movement, range of motion, and fitness performance. You can expect to leave each session with simple techniques to prevent injuries and decrease pain at home or on-the-go.
PRICES
Please contact us for more information regarding rates, schedule & registration.
ABOUT US
TransformFit is a health and fitness studio located in the heart of Bronte Village. We offer personalized services including personal training, small group training, physiotherapy, exercise rehabilitation programs, massage therapy and Pilates-inspired workouts to those who enjoy special attention to detail and service.
Our mission is to help you succeed in achieving your fitness and/or rehabilitation goals. To accomplish this, we have outfitted our studio with the latest equipment and use the most effective training techniques. We also take the time to customize a program for your body, lifestyle and interests, so you reach your goals faster.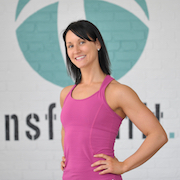 CATHERINE KALEY
Owner and Trainer/Physiotherapist
Catherine Kaley is the co-owner, trainer and physiotherapist at TransformFit. Catherine launched into the fitness industry in 2001 while obtaining her Bachelor of Science Degree in Exercise Science at Concordia University. Thereafter, she obtained a second degree in Physiotherapy from McGill University and went on to study Pilates with a focus in pilates rehabilitation to provide her clients with broader expertise. With these combined skills, she helps her clients reach their full potential while preventing injuries and muscle imbalances. Catherine credits her ability to deliver results with a unique and comprehensive physical assessment that identifies her clients strengths, weaknesses, motivations and overall well-being. For this, and her passion for healthy living, Catherine is one of the most highly qualified and sought-after personal trainers and exercise rehab specialist in Oakville.
Credentials:
BSc. Exercise Science - Specialization
BSc. Physiotherapy
Registered Physiotherapist
Certified Personal Trainer
Certified Pilates Instructor
Pilates Rehabilitation Specialist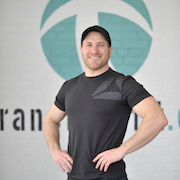 DAVID FUDGE
Owner and Trainer
Dave is the co-owner, trainer and nutritional counselor at TransformFit. With over 10 years of experience, Dave joined the fitness industry when his passion for strength training and nutrition inspired him to help others. David specializes in high-intensity interval training, Kettlebells as well as calisthenics. Dave also loves to cook and is constantly in the kitchen creating deliciously healthy recipes. He believes that nutrition is critical to obtaining results and has become the go-to for clients who seek personalized nutrition plans to complement their exercise program. Check out some of Dave's recipes from the TransformFit recipe section.
Credentials:
Certified canfitpro Personal Trainer
Certified CrossFit Trainer – Level 1
Certified Crossfit Gymnastics Trainer – Level 1
Certified Agatsu Kettlebell Instructor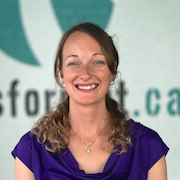 CATHERINE TRAHAN
Registered Massage Therapist
Catherine's passion for the human body and its power to heal are reflected in her work. In addition to completing her massage therapy courses she also holds a degree in Kinesiology and minor in Psychology. She has completed numerous Osteopathy courses, and additional training in basic Thai Massage, Visceral Manipulation, and Pre-natal Massage, her education is founded on an in-depth understanding of anatomy and physiology. Her treatment plans combine Swedish Massage with a variety of techniques including Myofascial Release, Trigger-Point Therapy, Visceral Manipulation, Muscle Energy Technique, Deep Tissue Massage, Lymphatic Drainage and stretching exercises. She has a quiet, empathetic and calming presence that keeps you feeling comfortable while receiving your individualized care.
Credentials:
BSc. Kinesiology
Registered Massage Therapist
SARAH CLELAND
Registered Physiotherapist
Sarah brings with her a vast knowledge and experience having graduated with a Master's degree in Physiotherapy from Queen's University. She also holds a Master's degree and an undergraduate degree in Kinesiology; both from Queen's.
Sarah has a research background in exercise physiology and a long-standing interest in orthapaedic conditions. Her professional development includes courses in acupuncture, chinese cupping, manual therapy, taping and neurokinetic therapy treatment techniques. Recently, Sarah has taken both a personal and professional interest in treating patients with neurological disorders. She is currently training in Neurodevelopmental Treatment (NDT) technique to enhance her care of patients with stroke, brain injury and other neuromotor disorders.
Sarah, happily spends, her free time running after her twin daughters.
We are excited add Sarah to our growing TransformFit family know she will be an excellent addition to our team of expert practitioners.
Credentials:
BSc. Kinesiology
Masters Exercise Physiology
Masters Physiotherapy
Acupuncture
Dry Needling
Neurokinetic
CONTACT US
Please complete the form below to provide us with feedback or to ask a question.
All fields are required.
HAVE A QUESTION OR COMMENT?
2342 Lakeshore Rd W, Oakville, ON L6L 1H5